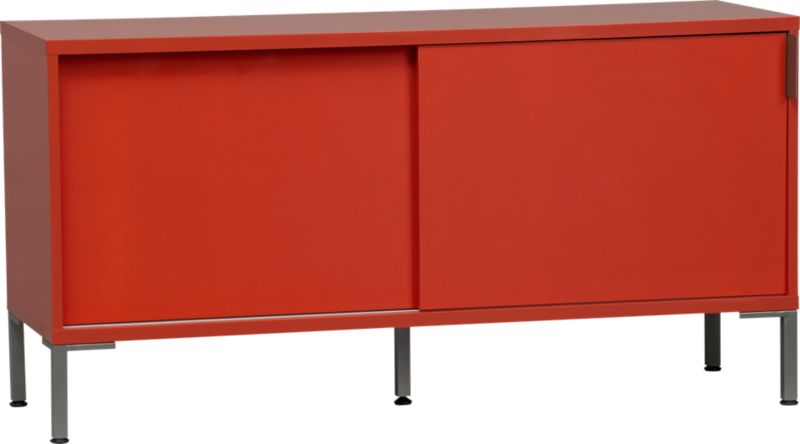 ed and i are moving upstairs to a 1 bedroom apartment in a few months. we feel like we have won the real estate lottery. my mind has been filled with decorating ideas ever since our landlord said.... "i'll draw up the lease."
i am obsessed with all things
chilewich
. i have already purchased chilewich place mats and doormats, and i doubt my obsession will end here.

this red credenza from CB2 will be welcomed into our new home. crazy for choosing a bright red piece of furniture you say? we like to live right on the edge.